Please Download HRH & VSC's
Flyer and Distribute to Your Group.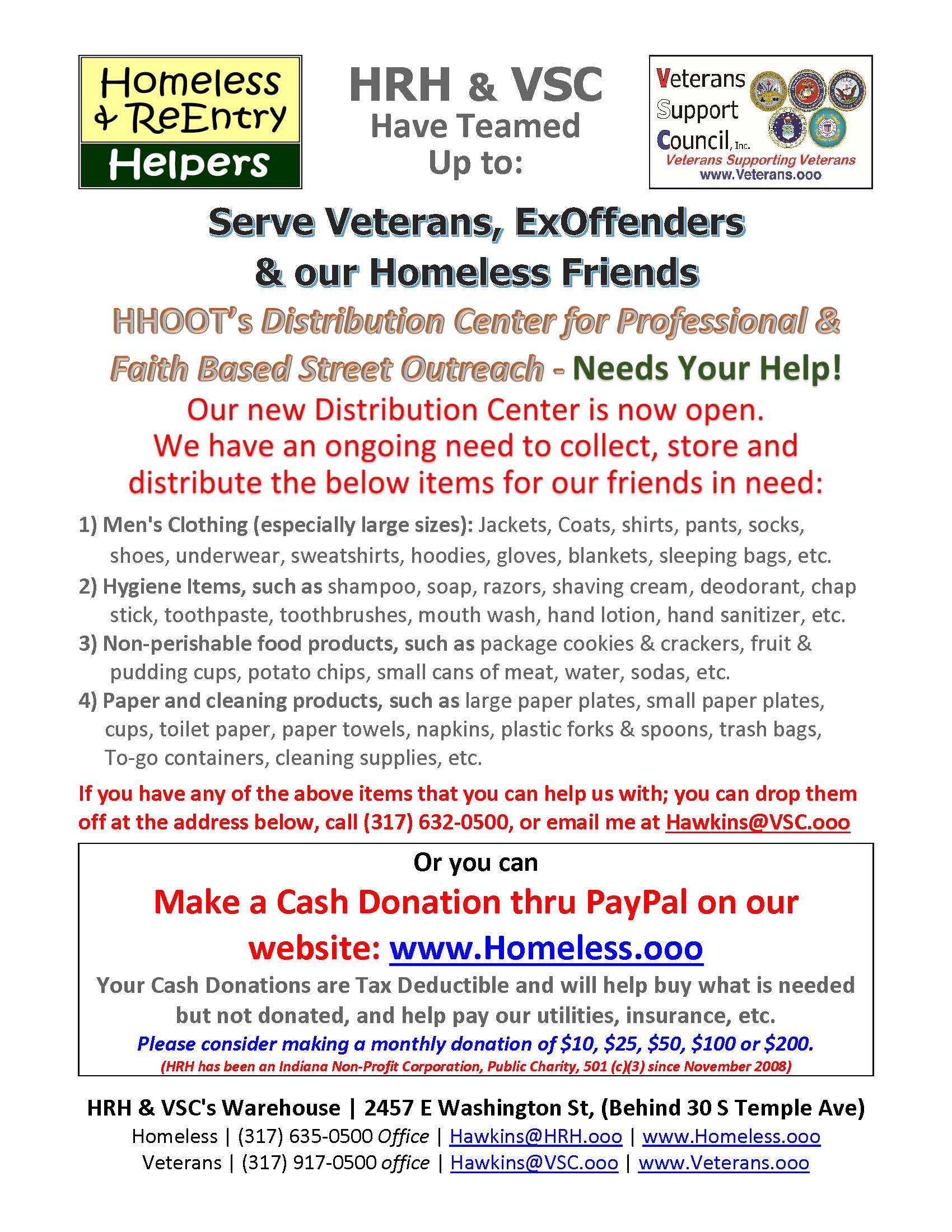 Please call HHOOT's Distribution Center at (317) 632-0500 if you have any questions.
Download HRH & VSC's Flyer here.
Do You Want to Help
Veterans,
ExOffenders & the Homeless?
Help Us Collect What They Need, including socks, underware, shirts, sweatshirts, pants, jackets, coats, personal hygiene Items, blankets, non-perishable food items, etc.

Call (317) 632-0500 to have a "Donation Barrel" delivered to your Place of Business, Veterans Post, or Office today!