We Are Asking for Your Support.
This year's Mayors' Veterans Appreciation Day event has been cancelled but you can still buy our commemorative coin.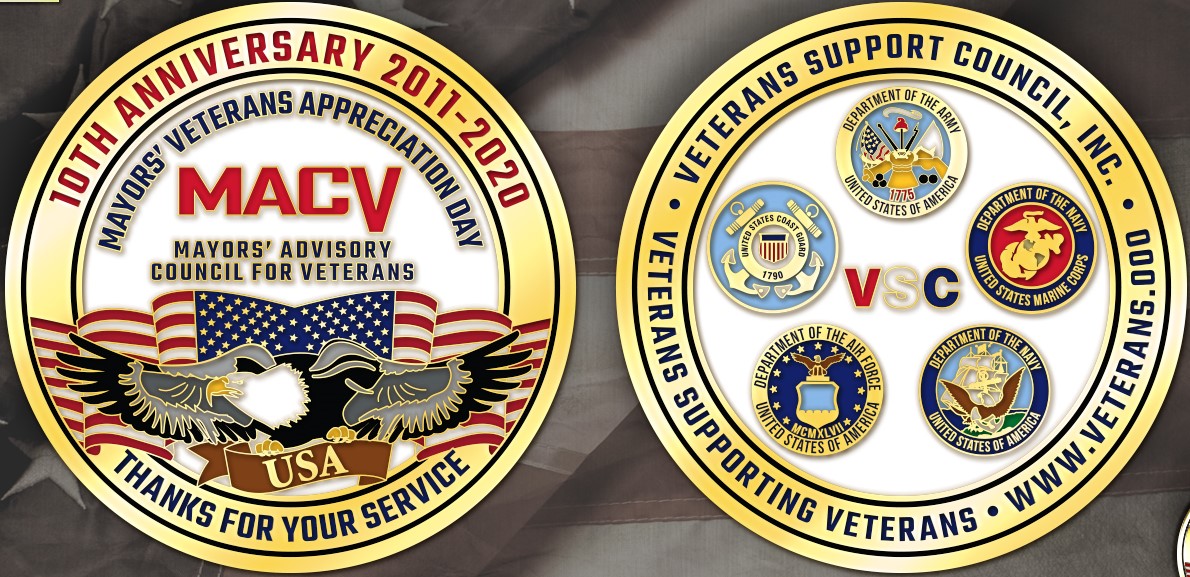 To help fund some of our initial expenses we are asking for a $20.00 Tax Deductible DONATION or ($25.00 if the coin has to be mailed) for this beautiful gold Commemorative Challenge Coin celebrating the 10th Anniversary of the Mayors' Veterans Appreciation Day event.
Our goal is to sign-up 50 Ambassadors from VSC & MACV's Members & Associates to commit to selling at least 10 coins at the $20.00 level. Keeping in mind, it's not just the coin they are buying, it's a way of showing support for VSC & MACV and its Partners.
We also encourage you to support our VSC & MACV Partners by promoting awareness of ALL Veterans issues that benefit Veterans, Active Military, and their Families.
Coins can be picked-up at every VSC or MACV meeting or by U.S. Mail.
To make your DONATION, click on PayPal's "Donate" button below.